Page 1
And… that's the beginning of the part 4 !!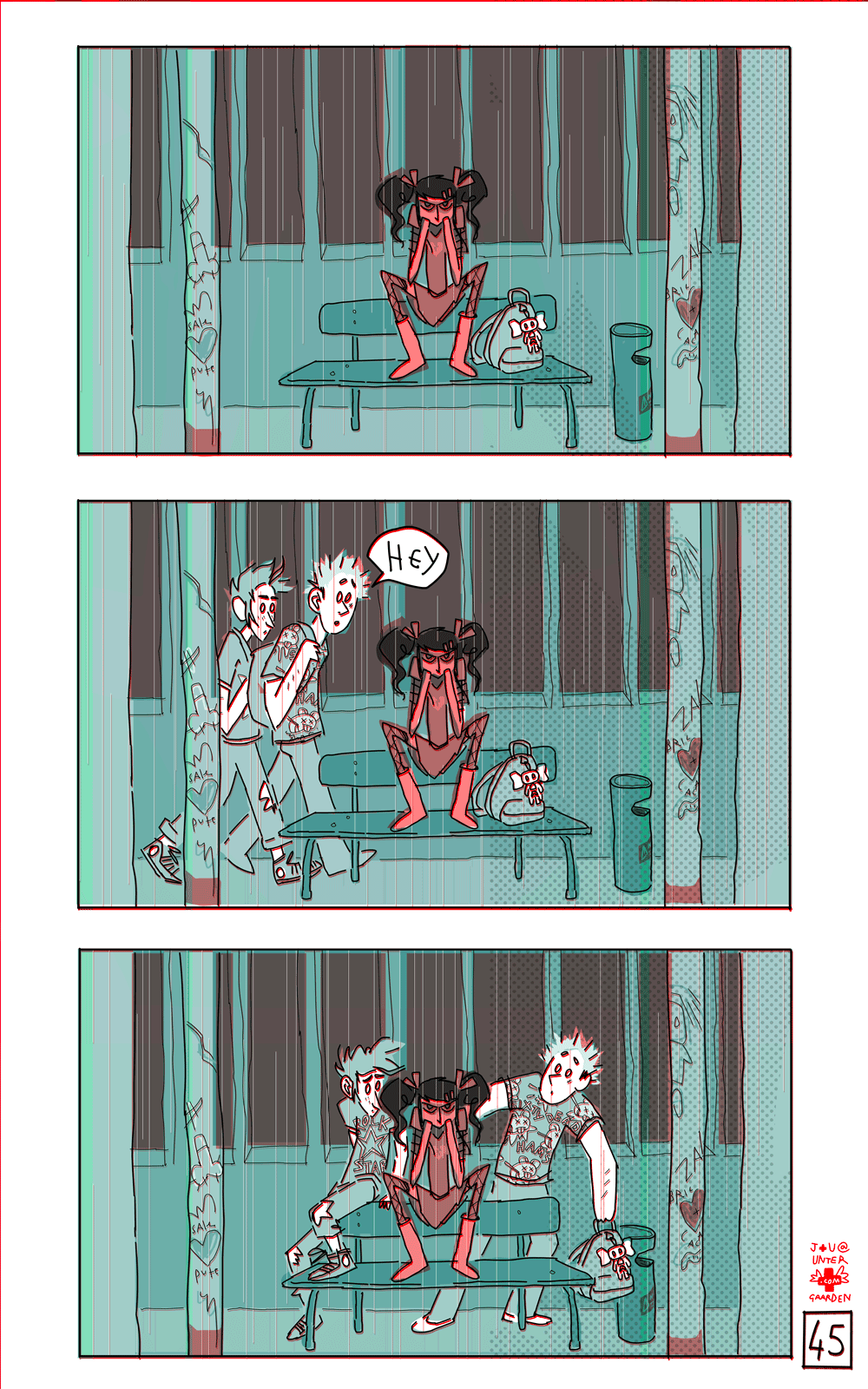 The pages translation is still the Work Of Art of the amazing Shoshana Den-Macker ( who is really cool and fun and a delight to work with ! If you are looking for a translator… hire her
!)
And if you wanna read the pages as soon as they're out ? Follow us on Twitter ! Yeah !
TEASER
 here
CHAPTER 1 
here
( and then you're on rails ! )